Log into the GMR Licensure System.   The link is under Operations on your Company Links Page.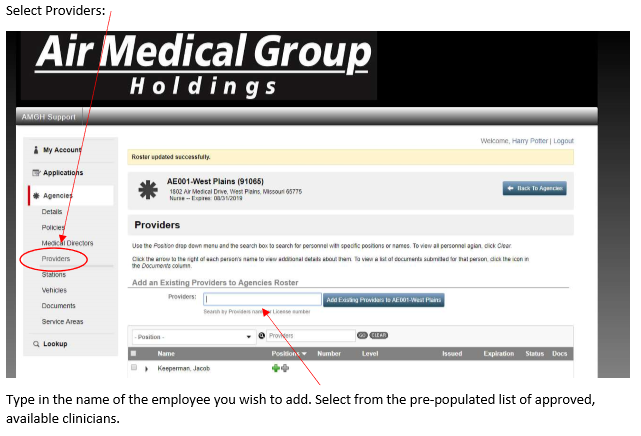 Click Add Existing Providers button after you have selected your crewmember.  
NOTE:  If the name doesn't appear they already may be in your agency
**ONCE THEY ARE ADDED PLEASE VERIFY THAT THEIR PRIMARY LICENSE IS IN DATE**    An expired license will have a red exclamation point to the right of the expiration date and the crewmember will not be able to be added to the lineup.

If the primary license has expired your employee will need to complete the specific license application in the GMR Licensure System to update the expired license.    Uploading documents will not correct the issue.    Once they have completed the application please submit an GMR ImageTrend Support Ticket so the support team can manually push the application through so the crewmember can be added to the crew line-up.