The first step is to see what the status of the chart is on the ImageTrend server.    This is done by accessing Elite Web using Google Chrome.   
Make sure your correct base is selected, click incidents and view existing EMS:



Make sure the Unit Notified date range is correct for your search.  In the example below 300-18-914462A is locked and has been "Exported to Billing"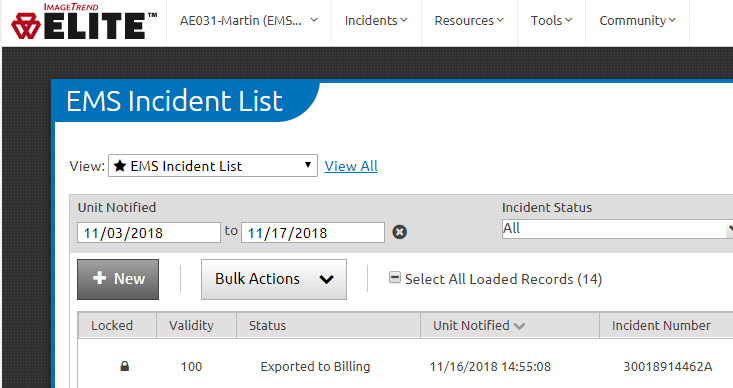 If you cannot locate your chart on the server and it is also not on your iPad submit an AMGH ImageTrend Support ticket so we can help you locate your chart.